Xiaomi Mi Band 2 Smart Watch with Heart Rate Monitoring Function - Black
Bluetooth Synchronization
OLED Touch Screen
Heart Rate Monitor
Incoming Calls / APP Message Alert
Sleeping Monitoring
Sport Monitoring
Intelligent Alarm Function
No Passcodes Required
IP67 Waterproof
Full Compatibility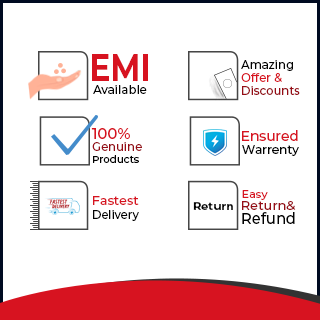 Mi Band 2 Smart Watch with Heart Rate Monitoring Function 
Bluetooth Synchronization
OLED Touch Screen
Heart Rate Monitor
Incoming Calls / APP Message Alert
Sleeping Monitoring
Sport Monitoring
Intelligent Alarm Function
No Passcodes Required
IP67 Waterproof
Full Compatibility

Mi Band 2 is a smart watch bracelet for you, especially for sports lovers! 

Do you know how many steps you take, how many calories you consume, and how far you run? Don't worry, when you wear the bracelet to do exercise, such as running, climbing, all these data can be synchronized and analyzed on your mobile phone which helps you plan your exercise time and amount more reasonably. 

It comes with TPU adjustable wristband, giving you a skin-friendly, breathable feeling. When you sleep, it will monitor your sleep. It can also wake you up by vibrating gently.Mi Band 2 record every moment staying with you. Just to live a healthy life with it! 

                                            
Main Features:
- Bluetooth SynchronizationWith Bluetooth 4.0, this smart watch is available for smartphones with Bluetooth functions.
- OLED Touch ScreenJust touch the circular button gently, the OLED screen will display current time, steps, heart rate, distances, calories, etc. 
- Heart Rate MonitorIt can dynamic-static monitor your heart rate, provide data for you at any time.
- Incoming Calls / APP Message AlertWhen someone calls or sends any messages in your phone, the watch will remind you via vibrating, so you will never miss them!
- Sleeping MonitoringAccurately monitor total effective sleeping time and motions time every night, also APP will give you periodical evaluation, help you develop good living habits.
- Sport MonitoringThis smart watch can record steps, calories and distance. Let you know your sports data, adjust your exercise program and get a healthier life!
- Intelligent Alarm FunctionWake you up every morning, will not be late for work; idle alert to remind you with vibration, stretch your legs after working for a long time.
- No Passcodes RequiredEvery Mi Band 2 have an exclusive ID, when your smartphone closes with the band, your phone will be unlocked, just identify yourself with Mi Band 2. 
- IP67 WaterproofThe IP67 waterproof allows the bracelet to be held in the water for a maximum of 30 minutes at a depth of 1 meter. ( Don't wear the bracelet when diving )
- Full CompatibilitySupport Android 4.4 or above and iOS 7.0 or above with Bluetooth 4.0.
Reviews
No customer reviews for the moment.